Home » Featured, Uncategorized
There's No Place Like Home
If you're new here, you may want to subscribe. Thanks for visiting!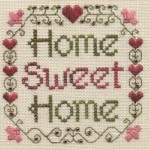 My first order of business being back from my five-month European adventure is to spend 10 days at my parents' house.  Before I go on to complain about going home, I should give a little disclaimer: my parents are amazing, my childhood home is absolutely wonderful (my room is even recently redone thanks to my mom's empty-nester need for projects) and going home means I get to see my dogs.  So really, I'm a spoiled brat and complaining is the last thing I should be doing.
That said, coming "home" is always a little depressing.  It feels like I'm putting my life on pause – but like, in the middle of a critical plot point just when one of the characters is making a really awkward face.
I revisit all the old haunts (yeah, I just used the word "haunts", I'm 70 years-old), see the handful of high school friends for whom I still have patience (all … two of them), hang out with my dogs and my parents (you're jealous of how cool I am, I feel your "I wish I were as cool as this chick" vibes through the computer screen), and then after 5 days, I'm clawing at my hair as I spend another hour watching USA network marathons of some plot-repetitive crime show.
I also become more or less the person I was when I left, a person of whom I'm not the biggest fan. I'm in the process of changing in certain positive and significant ways, but when I go physically back to where I was when I was 18, my mind follows. It ends up that I spend however much time at home stressing about losing ground, and then the same amount of time at school getting back to where I left off.  It's like I'm in a long distance relationship with myself.  Annnnd that just got deeper than I wanted to go.  But.  Point is.  Things get weird.
I think come life in the "real world", that nightmarish place of which my older friends speak, having a suburban retreat kept pristine and welcoming will be among the things that keep me sane.  But until it's a retreat and not a forced stop between ventures, sanity is not even on the menu.