Home » Featured, Headline, Latest, Work
Too Smart?
If you're new here, you may want to subscribe. Thanks for visiting!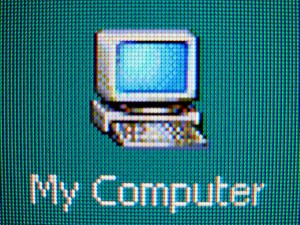 "Hello! Hello! Come in, yes, we're so excited to meet you—What? Oh, don't worry about that, it's just a formality, all of us went through the same training. Now it's great that you're ready to join our team but I need to ask, how did you hear about us? Craigslist, that's great. Now the position is a little different from the one posted but it doesn't matter—huh? Well I think on there it says four-hundred a week but the base rate is eight dollars an hour so it works out a little different? Pardon? We didn't call you back for the managing position? I'm so sorry that was our fault. What time did we tell you to be ready? Oh, you heard noon. No, we'll get that rescheduled. Well I can't be more specific than that. But don't worry, it'll be great. Great, now let's get started, you graduated last year? That's just the kind of background we're looking for. How do you like it in Los Angeles? Uh-huh. Okay well before we get started we need you to sign these waivers. Yeah, this one is for your uniform and this is the one for your redacted pay. That's funny! Oh. You're serious. No, this clause just states that whatever difference is left over between your quota and the end-of-week numbers is taken out of your pay. Don't worry, you'll be fine, though. Everyone here makes at least twice the quota. It's really very easy. You'll do great! In fact I'm going to recommend you for our manager position. Expect a call at noon tomorrow. You need to wear this shirt when you come in, too. You're responsible for washing it and it needs to be on hand at all times. No you don't have to pay for it but if you lose it it's 7.50 deducted from your pay. Great! Now let's see, can you start next week? Great! Actually we're going to have to push that forward a little. Maybe next Wednesday. Great, I'll call you at noon tomorrow. What? I'm sorry but the managing position is already filled."
My advice this week is simply this: you may be too smart to work here but that doesn't mean you're not stupid enough to try.