Home » Featured, Headline, Latest, Love, Work
Is This Really My Life?
If you're new here, you may want to subscribe. Thanks for visiting!
Lately, it feels as though I'm watching myself—as if it's not really my life I'm living. I'm not talking about some out of body experience. I'm not levitating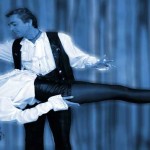 or anything, at least not since that night in Mexico City with the Don Julio. That stuff is biblical:  enough of it and you'll be speaking in tongues like Anne Heche at a trailer park.
Feelings of distance and disconnection have fogged my life lately. Seems like my days move in slow motion, yet they just disappear before I know it. I don't feel purposeless; in fact my energy and productivity quietly propel me through the calendar. Perhaps disconnection stems from apathy. Perhaps it stems from ambivalence. Strangely I've been happy with my work lately and I certainly can't be happier living in LA. None of it fits. Maybe that's the problem. Maybe I need more trouble in my life. Maybe I need an insolent blonde to erupt onto the scene like an estrogen volcano.
Life in LA can be exciting in all the worst ways: earthquakes, floods, fires; but it also gets too soothing at times. The ocean breeze rustling the palm trees, fog rolling in an out, perfect weather every day, it can lull you. Maybe that's the problem: too much of a good thing. Maybe I've regained too much freedom: self-employed, my life, my schedule, my rhythm, my day, my choices. Maybe I'll do something about it next week. Right now, I'm happy in the lull.