Home » Featured, Latest, Love, Play
Blame Twilight: Ten(ish) Strange Vampire Products
Let's face it: we're going to drown in a sea of vampires. It'll never end. Ever since that atrociously written vampire-series-that-shall-never-be-named was published, it spawned a multitude of mostly badly written knock offs. Three movies down the line, and it's much worse. It's beyond the usual souvenirs. Amazon has a special "vampire romance" section, and the teen section has 1,055 vampire books. Girls suddenly had to decide whether they were 'team Jacob' or 'team Edward'—which has become Burger King's latest marketing trend.
Can I just say that Cedric Diggory was NEVER noticed before these movies? And if you think I'm just some hater—I've read all the books. That is—-after I sustained a bad injury on my fingers that rendered me incapable of doing things without pain. So I read the series, yes. I was amused, yes. I just never prepared for the living hell that the movies would unleash on the world. (I will agree that Jacob continually gets hotter and hotter)
So here's a list of weird vampire products:
—-Vampire Vineyard Wine. There's….actually….wine produced in a vineyard that is 'rumored' to be created by vampires. It makes sense that it was started by some 'entertainment attorney.' There's Vodka, Beer, and Wine.

—-The slogan on this shirt is SO funny: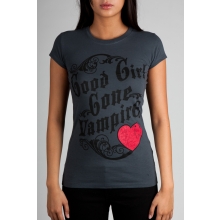 —-Vampire Hunter Kit: In case you felt like attacking some vampires? 'Cos you know…the vampire apocalypse is coming soon.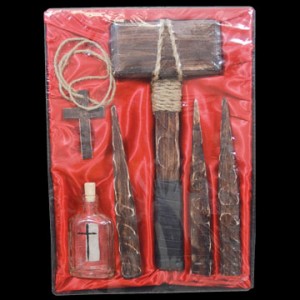 —-The Sexy Vampire Reusable Menstrual Pad: There are no words.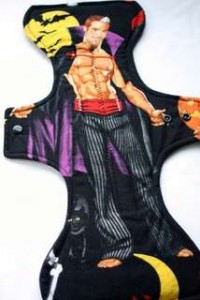 —-Maria's Blood Preserves: Just in case you wanted to pretend you were a vampire.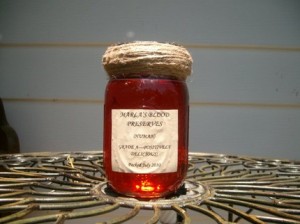 —-Vampire Mugs: Cute!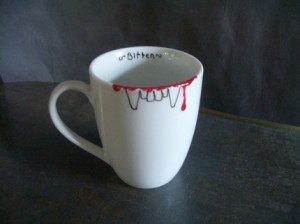 —-Blood Bath : A nice, warm bath. Don't think it turns red though.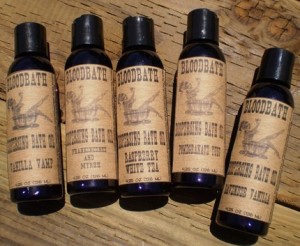 —-Sanguis Perfume Oil: Inspired by blood, this Etsy store created the ultimate perfume oil that looks like blood.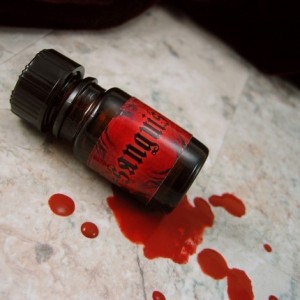 —-These are just a list of weird vampire books I saw: (This is just one section!)
How to Date a Vampire
The Vampire is Just Not That Into You
How to Catch and Keep a Vampire: A Step By Step Guide to Loving the Bad and the Beautiful —don't you catch them with …nets? Or something?
SO there you have it! If your inner bloody vampire isn't satisfied, then maybe opt for the purchasable Edward wig.