Home » Featured, Headline, Latest, Uncategorized
New Year, New Possibilities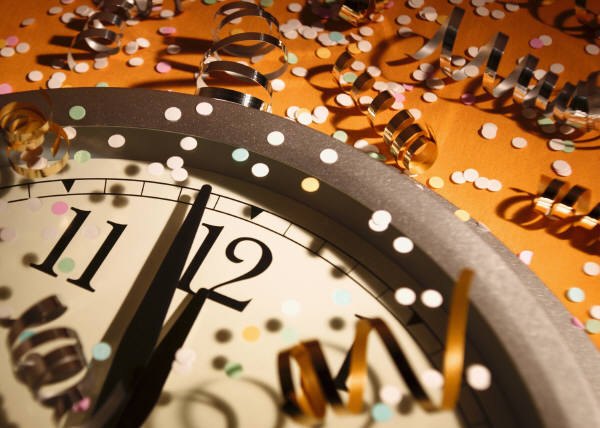 New Year's Eve is tonight - 2010 is almost over. The New Year is quickly approaching, and I'm once again filled with hope for a fresh start, excitedly deciding on what my resolutions should be, as if my willpower is mystically linked to the calendar change to January 1st.  I've got a lot of things I'd like to work on, but can I really do it all, and do it successfully? I'm anxious about limiting myself or setting myself up to fail by overextension – where's the line?
Of course, my top priority is my health. I'm starting 2011 healthy, and that makes all the difference for me in my outlook for the year. Most people wait to have a heart attack in their 50's to have a midlife crisis – I got a jump on it by being chronically ill in my early 20's. It was definitely a wake-up call in my life. There were a lot of days at my sickest where I laid in bed, honestly thinking that this would just be my life now, and feeling this unpleasant swirling sense of loss, anger, and envy for the life I wouldn't get to have.
…and now I can. Finding a treatment that works really feels like I get a second chance. My own inner monologue is already mocking me for how I know it all sounds – I've got a "new lease on life" and all that; come on, give me a break - but hear me out: I had a good long time to think about what was really important in my life at a fundamental level. Everything really adds up to a main priority I've set for myself: Get moving. I feel this wanderlust. I've got this new sense of energy and ambition, and desire for something…more? Else? Different? I don't know, but I'm ready to go headfirst into 2011 to find it.
For the moment, everything has snapped clearly into focus, and it's a good feeling. I'll be doing a lot more writing, and I'm enjoying throwing myself back into my passion. I have some traveling lined up, and seeing more of the world is definitely a future priority. I'll also be spending as much time as possible with the people who are important to me. This Christmas has been like a TV special for me, and I must admit I've still got a touch of this danged holiday spirit. I'm worried about my apparent eroding cynicism, actually; how will I ever be a tortured writer like all the greats?! If I become annoyingly chipper and optimistic, please, rain on my parade a little, will you? I've got a living to make, still. But I digress.
For all of you, I hope you set big goals, and that you reach them. I hope you and your loved ones are safe and happy. I wish for world peace. Hey, it could happen.  Happy New Year!